Luxury Cruises
Imagine a ship with just 200 passengers and a ratio of 2:1, passengers to crew. While this may be one end of the spectrum, Luxury cruises tend to keep well below 1000 passengers and consistently boast high numbers of crew. Passengers dine on the finest cuisine and you may have the chance to shop with and learn from the ship's top chef. Other personalized experiences can often be arranged on land, along with access to bikes to facilitate transportation.
Crystal Cruises, Crystal Yacht Cruises, Paul Gauguin Cruises, Regent Seven Seas Cruises, Sea Dream Yacht Club, Seabourn, Silversea Cruises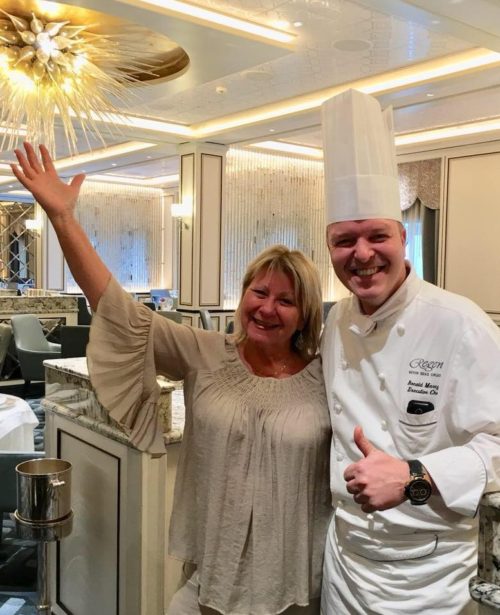 Extraordinary Adventures with Gail's Travel
If you're looking for an authentic and experiential trip, Gail is the right choice.
She specializes in luxurious wildlife and cultural vacations to Africa, India, Europe, South America, the South Pacific, and South East Asia — and, there's a pretty good chance Gail has already been where you want to go!
As an "experiential travel designer," Gail has the knowledge, experience, and connections to realize your dream vacation.